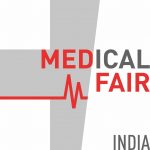 MEDICAL FAIR INDIA is India's no. 1 exhibition and conference for healthcare, which act as a platform where connections are made and business relationships are nurtured.
PharmaTech Expo is one of the largest pharma exhibitions in India and is a place for thousands of people from the business to share their experiences related to products, customers, business and sales. This pharmaceutical and lab expo brings together people from across the globe to one destination.
It is one of the biggest B2B trade shows that involve people from the healthcare industry to participate and share innovation related to advanced technologies in the healthcare sector.
The International Food & Hospitality Fair (B2B) is a major event organized by India Trade Promotion Organisation, the foremost trade promotion body of India. The 36th edition will take place at Pragati Maidan, New Delhi. AAHAR is Asia's most well-known brand in Food & Hospitality.
AAHAR - International Food & Hospitality Fair 2023
This show is now a well-known destination for global vendors as well as sourcing professionals.
The pharmaceutical sector of Bangladesh is progressing in multifold. Apart from meeting the domestic demands of Pharma formulations, the Pharma industry is also earning huge foreign exchange from the exports.
Asia Pharma Expo has emerged as a technology solution provider & a business event that provides trade platform for exhibiting companies from various countries across the globe.
India's first and only dedicated 3 day B2B expo, conference and awards for the beer and brewing community is scheduled to take place on the 23rd, 24th and 25th of February at KTPO, Whitefield , Bengaluru.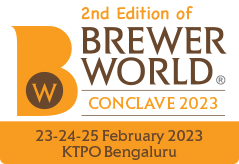 The 2nd edition of The BW Conclave 2023
2nd Edition of Brewer World Conclave 2023 – India's Only Beer and Brewing Industry Tradeshow, Conference and Awards.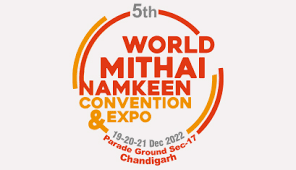 WMNC – World Mithai- Namkeen Convention & Expo 2022
Mithai and Namkeen segment is at the nascent stage of branding and its true potential is still to be explored.
WMNC – World Mithai- Namkeen Convention & Expo 2022 is the sole event in the globe where one can find all solutions related to the Mithai & Namkeen industry. From technologies of automation to packaging machinery to packaging materials, from raw materials for all kinds of ingredients to knowledge of ideas and from relations to business deals, WMNC is the only place where entire industry comes under one roof.WMNC 2022 is expected to host more than 300+ exhibitors and approximately 25000+ visitors and delegates from across the country & overseas.
Drink technology India is India's leading international trade fair for the beverage and, dairy and liquid food industry. It is the country's eminent platform and market-place that exhibits the latest brands, products and technologies of the industry.
International trade fair for beverage, dairy and liquid food technology.
CPhI & P-MEC India represents the platform where international and domestic pharma experts meet to do business, network, and shape the future of the Indian and southeast Asian pharmaceutical industry.
As the Pharma industry looks increasingly toward India for high quality, low-cost Pharma solutions, CPhI & P-MEC India is the ideal event to pick up on the latest trends and innovations the market has to offer.
More than an exhibition, the event also facilitates finding the right business partners.
The Indian pharmaceutical market is growing at 15% annually, twice the world market growth rate. While its generics market is growing strong, it is also evolving into a cradle for new drugs. Simply put: as one of the strongest emerging markets in the global Pharma industry, India presents great opportunities for all international pharmaceutical companies to explore and benefit from.
Gulfood Manufacturing 2022 is set to unveil the next era of food manufacturing including new ingredients and advanced technologies that will enable your business to reduce costs, grow and innovate. Taking place from 8 – 10 November 2022 at Dubai World Trade Centre, Gulfood Manufacturing is a global platform for the industry to learn, engage and present their products, services, and solutions focused on moving the food manufacturing industry forward toward a more sustainable, resilient, agile and efficient future. The event and show features will be set against the 5 core themes of Sustainability, Innovation, Nutrition, Technology, and Efficiency.
Gulfood Manufacturing 2022
Gulfood Manufacturing will be the convening platform for the industry, as it addresses optimizing operational efficiency, driving responsible sourcing with traceable supply chains, navigating entry barriers in new markets, adopting sustainable practices, and generating new funding sources.
Pharma Pro & Pack Expo 2022
India's leading and the only Pharma machinery show in Hyderabad – Pharma Pro&Pack Expo is all geared up to be back after a gap of almost 3 years with its 2022 edition in Hyderabad.
Pharma Pro&Pack Expo empowers the manufacturing industry by facilitating an ideal ground for networking and the opportunity to get acquainted with the latest machinery by bringing the best of the industry under one platform.
Pharma Pro&Pack Expo 2022 will focus on providing a meaningful platform to all the industry stakeholders to meet, greet and do business.
Join us at Pharma Pro&Pack Expo 2022 and grow your business multi-fold!
Who's who of Food and Drink processing industry meets at this show to witness latest technologies, exchange ideas which will help in driving Food and Drink Industry. The 16th edition of India's biggest and most sought-after trade fair for food and drink processing suppliers industry- ANUTEC International FoodTec India along with its concurrent trade fairs ANUTEC Ingredients India, PackEx India and Food Logistics India will be organized during 14-16 September in Mumbai.
16th ANUTEC – International FoodTec India
The success of the previous 15 editions demonstrates the leadership of ANUTEC- International FoodTec India as "the platform" in India for the food and drink suppliers industry.

Ace has always focused on building long-term relationships through innovation, better service, and superior quality.
Pharmaconex is North Africa's pharmaceutical hub, connecting the entire supply chain in Egypt, the largest producer of the pharmaceutical market in the MENA region. It offers a 365 Marketplace for our communities to interact, network, and build knowledge around the latest industry trends through physical and online opportunities. Ace participated in the exhibition to present the indigenous range of equipment & machinery, it was a delight to interact with the innovative minds of the industry.
ARAB PHARMA MANUFACTURERS' EXPO 2021 – An international exhibition on COMPLETE pharma manufacturing Bringing together the regional buyers and international suppliers Most effective and interactive forum to participate, explore, resource, connect and network Strong database of the industry 100+ exhibiting companies Exhibition provides the scope to understand the buyers' need Exhibit and find out the Local Associate to business in Arab nations.
ARAB PHARMA MANUFACTURERS' EXPO 2021